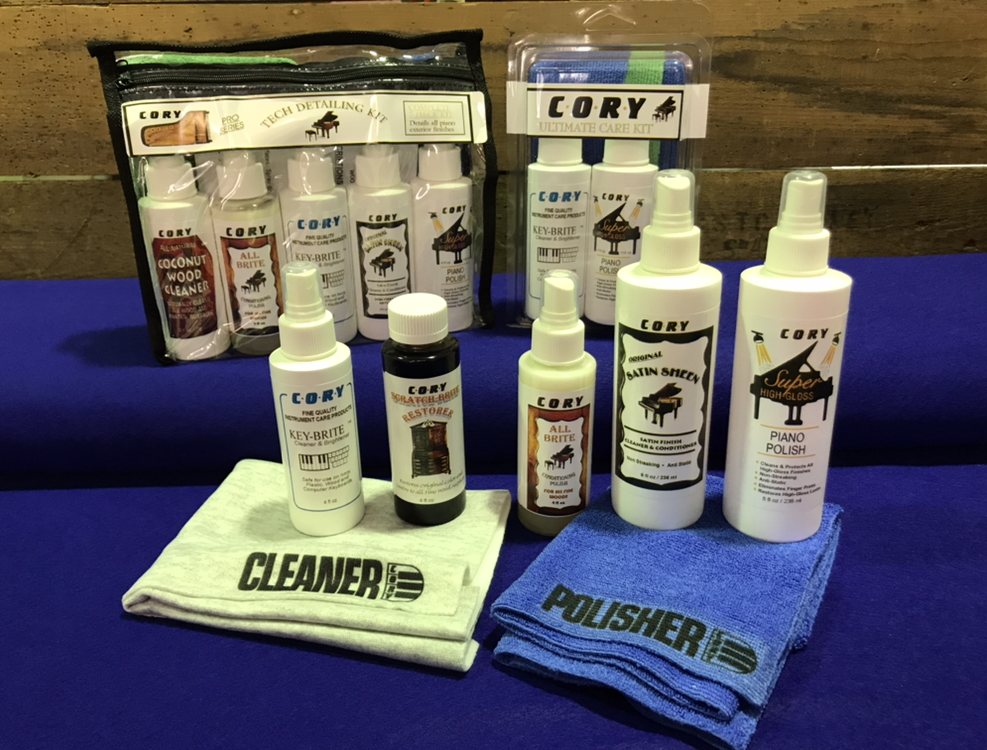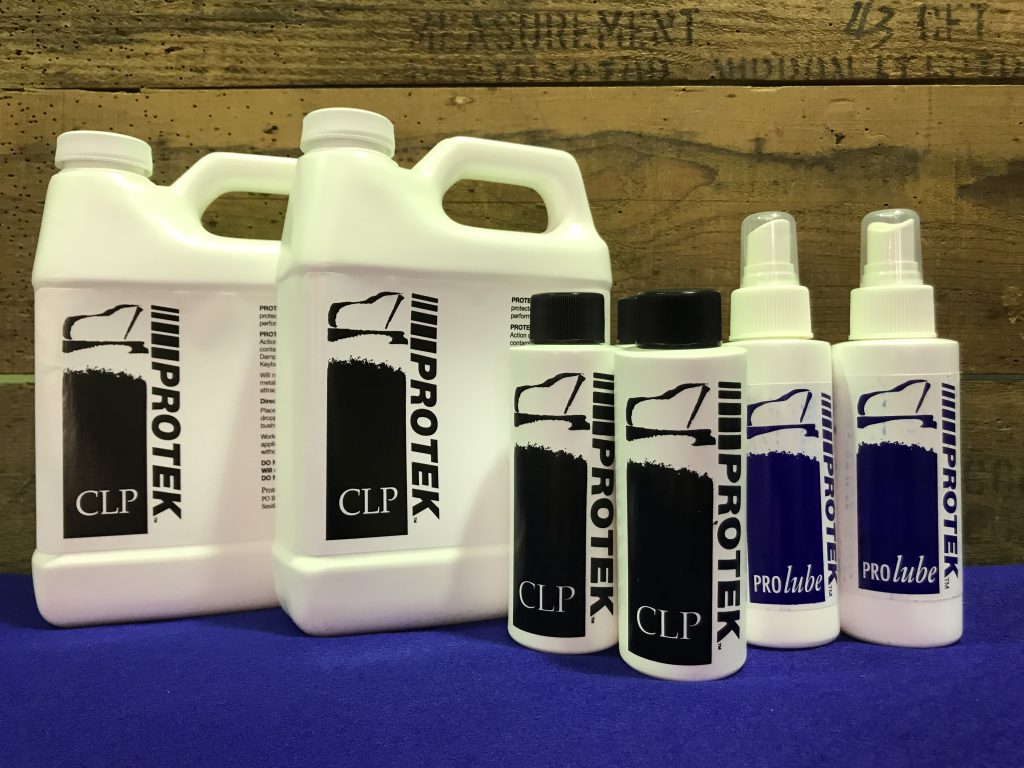 CORY PRODUCTS
CORY Super High-Gloss Piano Polish (15-305) – Cleans and protects high-gloss polyurethane and lacquer finishes in one easy step.
Cleans & protects ALL High-Gloss Finishes
Non-Streaking
Anti Static
Eliminates fingerprints
Restores High-Gloss Lustre
CORY Satin Sheen (15-300) – Cleans and conditions all satin piano finishes with ease. Use SATIN SHEEN to remove and resist fingerprints, smudges, or grime while restoring the beautiful sheen of your satin wood finish.
CORY All-Brite (Conditioning Polish) (15-310) – All-Brite is a non-greasy, fast drying, one-step treatment which polishes and preserves all fine woods. Use regularly to moisturise and protect all finished and open pore wood surfaces.
CORY Scratch-Brite Restorer (15-318) – Scratch-Brite colours and repairs surface scratches on all walnut, mahogany, oak, maple, and pine furniture. Use to restore grain and moisturise antiques. It restores original colour and lustre to all fine wood surfaces.
CORY Key-Brite (Cleaner and Brightener) (15-315) – Key-Brite safely cleans, brightens and preserves all plastic, ivory, ebony, wood keyboards and computer keyboards.
LUBRICANTS
Pin-Tite (15-101) – Pin-Tite is a Tuning Pin Tightener and Pin Block Restorer. It tightens in minutes (not days or weeks), permanently restores Pin Blocks, preserves and protects wood. It remains dry, never mushy, and will never rot wood or rust metal.
PROTEK PROLube (15-122) – This All-Purpose lubricant bonds to the surface to which it is applied and provides long lasting durable lubrication. Protek PROLube is an advanced state polymer spray lubricant. Built around the successful (CLP) formula, PROLube is designed for higher friction areas like the keyboard and frame, shift and sostenuto mechanisms. It is great for front and balance rail keypins, damper guide rail wires and anywhere you would use a spray lubricant. * Environmentally safe * Fluoropolymers in solvents 
PROTEK CLP (Cleaner, Lubricant & Protectant) (15-120 & 15-120a) – Protek CLP is excellent for Action centres, Action centres contaminated with Verdigris, Damper guide rail bushings and keybushings. * Will not harm wood, plastic, felt, metal or the piano finish * Will not attract dust * Will not travel
PROTEK MPL-1 Grease (Fluoropolymer lubricant) (15-124) – MPL-1 is a clean, high-tech grease-type lubricant which is quickly replacing graphite grease. It is used on all wood-to-wood, wood-to-metal and metal-to-metal applications. It has very high adhesive properties, has an exceptionally long lifespan, and is non-toxic and environmentally friendly. 
WINSLIP (Graphite Lubricant) (15-110) – Winslip is a dry lubricant for Piano Actions. For instant 'slip' on burnished parts, simply paint on Winslip with a soft haired brush and polish when dry with a cloth.
Micro-Fine PTFE Powder (Powdered Teflon) (15-115) – PTFE Powder is a dry lubricant used for grand knuckles and key-beds. You can apply this product with a small stencil brush. 
ThreeBond Dry Powdered Lubricant Spray (15-118) – This is an odourless dry powder lubrication spray. It uses fluorine powder as the main component, so there is no stickiness after spraying. There is no influence on plastic, so it can be used for a wide range of materials including metals and wood. It has an excellent lubricity for a wide temperature range from high to low. * Sliding portion dry lubrication
GLUES AND ADHESIVES
PVC-E Glue (15-135) – PVC-E is a glue used to attach key-tops and is used to glue synthetic cloth player materials.
EVO-STIK (Multi-Purpose IMPACT) (15-130) – EVO-STIK is a multi-purpose instant contact adhesive. It instantly bonds, is high strength and fast drying, needs no support, and bonds most materials and non-porous materials. (Please Note: It is NOT suitable for use on polystyrene, cellulose paint, vinyl, polythene, polypropylene and rayon fabrics)
TiteBond Original Wood Glue (15-140 & 15-141) – TiteBond wood glue is a professional strength glue for interior use. It resists heat and solvents, is unaffected by finishes, has strong initial tack, is non-toxic and paintable, sands easily, has a short-clamp time, and can be cleaned in water. (Please Note: Not suitable for exterior projects)
TiteBond Liquid Hide Glue (15-142) – Liquid Hide Glue is ready to use, no heating or mixing necessary and is odourless and stainless. It spreads easily.